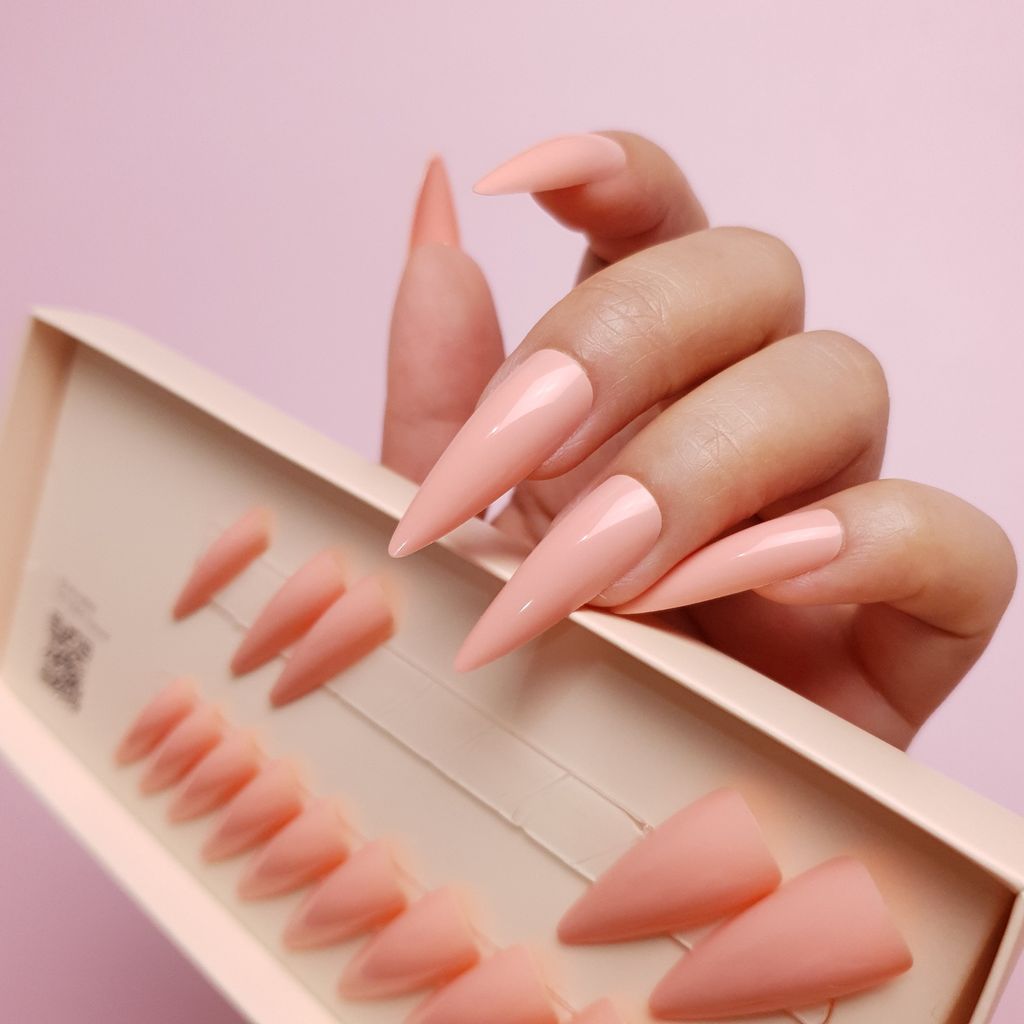 Beauty Blush_ Classic Collection
CLASSIC STILETTO COLLECTION.
No size measurements are needed.
Comes with 20 PCs in 10 Sizes, select the size that fits your nails and clip-on.
Length: 3.2cm to 2.6cm

SET CONTENTS:
▪️20 PCs Nail Tips Press-On Nails.
▪️24 Tabs Jelly Sticker.
▪️1 Nail Glue.
▪️1 Manicure File.
▪️1 Wooden Stick.
▪️1 Alcohol Wipes.