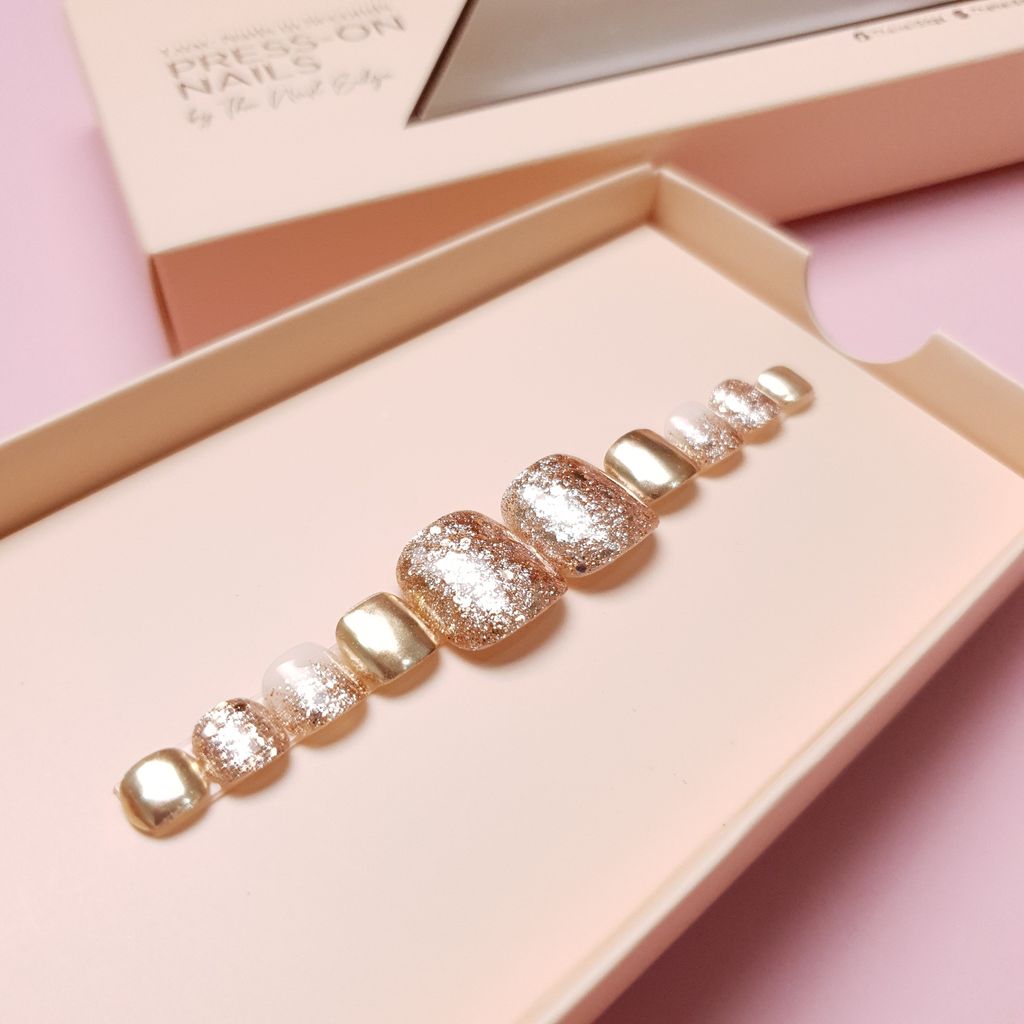 Luxurious Gold_ Customize Collection
CUSTOMIZE TOES COLLECTION.
Nail size measurement is required for <Customize Collection ONLY>. Customize Collection is 100% hand-crafted, created according to your favorite design, colors, nail shape, nail length, and painted with gel polish! We will contact you to guide you through the nail measurement after the order, or you may hit us on Whatsapp before ordering.
AVAILABLE NAIL SHAPE:
Squoval
Watch our video for reference on how to do the nail measurement. https://www.youtube.com/watch?v=O9BZ8V_4JqA

SET CONTENTS:
▪️10 PCs Nail Tips Press-On Nails.
▪️24 Tabs Jelly Sticker.
▪️1 Nail Glue.
▪️1 Manicure File.
▪️1 Wooden Stick.
▪️1 Alcohol Wipes.
REUSABLE & COLLECTIBLE:
Ideal for daily fashion. Jelly tabs are a double-sided tape special for Press-On Nails. Is safe and easy to remove. Press-On Nails can be reused only with jelly tabs.

HOW TO USE:
Step 1: Cut or trim your nail if necessary.
Step 2: Select the correct size and put it aside.
Step 3: Clean nails with alcohol wipes.
Step 4: Stick the jelly sticker on natural nails, the following stick the Press-On Nails on the root of your fingernails, and press firmly.
Step 5: Don't wash your hand with water for 10 minutes to allow the jelly sticker to hold tight.